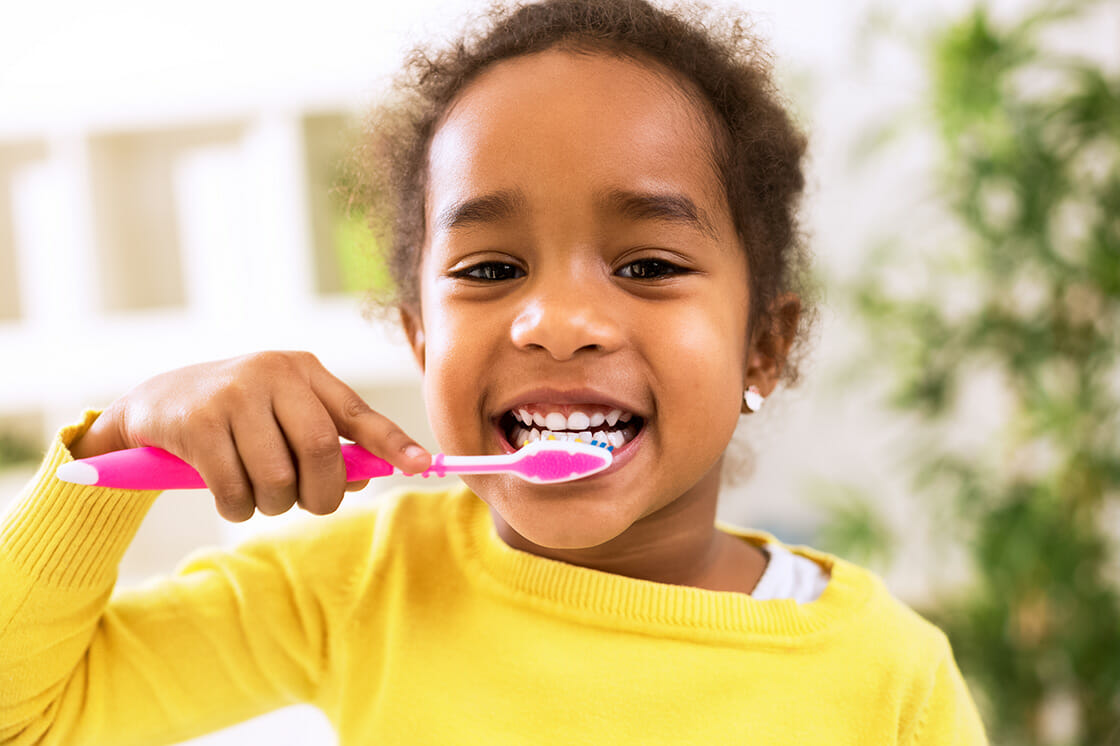 At Dr. Mays, your children's dental health will come first. Our appointments are adapted to be kid-friendly, making sure that your child feels confident and comfortable in the hygiene room.
How often should my child go to the dentist?
Children should visit the dentist as often as adults should, which is every six months. The years between the ages of 6 and 14 are particularly cavity-prone years, which make regular dental visits and cleanings important. At your child's visit, Dr. Mays will evaluate the health, growth, and development of their mouth, teeth, and jaw. It is important to monitor the development of your child's entire mouth and jaw structure as they grow, and Dr. Mays will be sure to keep her eyes on your child's development.
What are some things my child might need for their dental health?
Most children can benefit from preventive sealants when their premolars (baby teeth) and adult molars grow in. Sealants protect the chewing surfaces of your child's teeth from decay which can decrease the chances of cavities.
Children also may need mouthguards to protect against sports-related jaw or mouth injuries. Any sport that includes any kind of contact, like football, soccer, and lacrosse, require a mouthguard. A custom mouthguard created specifically for your child will go a lot further than a generic mouthguard from a sports equipment store. 
What will happen at my child's first visit to the dentist?
Your child's initial appointment with Dr. Mays will be approximately an hour-long, allowing plenty of time for Dr. Mays to evaluate your child's current dental health, and to identify any potential problems. Dr. Mays will communicate your child's dental needs clearly, listening to you every step along the way.
What can you do for children who get nervous about visiting the dentist?
At Dr. Mays' Cincinnati office, we will work our hardest to make sure your child feels comfortable. Our staff has the experience to help your child feel calm and comfortable. We will explain each step of the procedure as it is performed if this helps to calm your child. Your child's comfort is our number one priority.