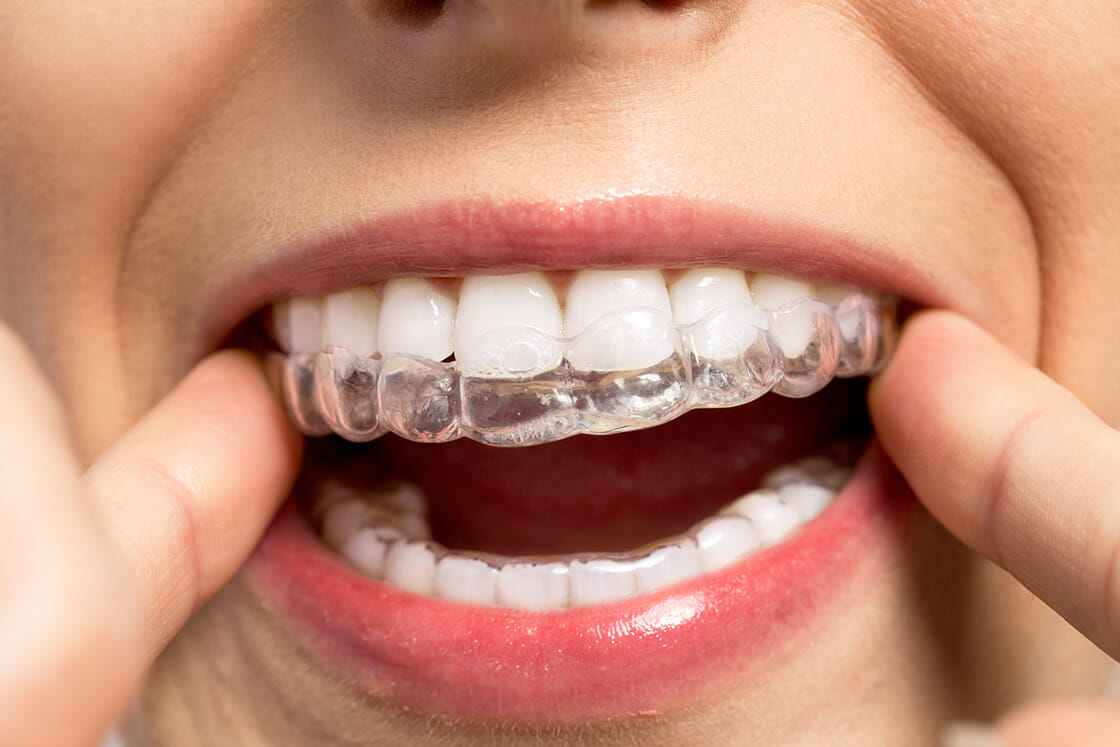 Metal braces can be painful, distracting, and expensive. They can cause irritation to your mouth, and attract a lot of attention from people around you. If you're looking for a discreet dental alignment option, Invisalign® may be for you.
How does Invisalign® work?
Throughout Invisalign® treatment, you will use a series of clear aligners that will make slight adjustments to the position of your teeth. Each tray, a well as your alignment plan, will be personal to you. As the trays are in your mouth, they will make slight adjustments to your teeth. After each two week period, you will switch to a new tray, working towards your desired smile. Each individual tray is crafted from a patented thermoplastic design, that uses controlled force to reposition your teeth. Unlike conventional metal braces, Invisalign® controls the force and the timing of the force, which helps control the discomfort associated with repositioning teeth. Only certain teeth are moved in each stage of realignment. 
What are the benefits of Invisalign® over traditional braces?
The best part about Invisalign® over traditional braces is that Invisalign® is removable. This means that you can enjoy eating and drinking whatever you want during your treatment, unlike traditional braces. There are no metal brackets or wires that cause irritation to your mouth, tongue, lips or the inside of your cheeks. Since your adjustments occur by switching trays instead of having physical adjustments made to brackets or wires, you'll likely spend less time at the dentist's office as well. Invisalign® is also less noticeable than traditional braces. If you're interested in a discreet method of straightening and repositioning your teeth, Invisalign® might be for you. 
What is the Invisalign® process?
At your initial appointment, Dr. Mays will begin by taking intraoral photos and X-rays of your mouth. She will send this information to Invisalign®, and they will confirm what 'case type' you are. Your case type depends on how much aligning your teeth need. There are three different case types: Express 5 case, approximately 2 months of treatment, Express 10 case, approximately 5 months of treatment, and a Full Invisalign® case, approximately 1 year of treatment. Once your case type is determined, your trays will be formed, and you can start your journey to a straighter smile! 
Ready to begin? Schedule an appointment today!