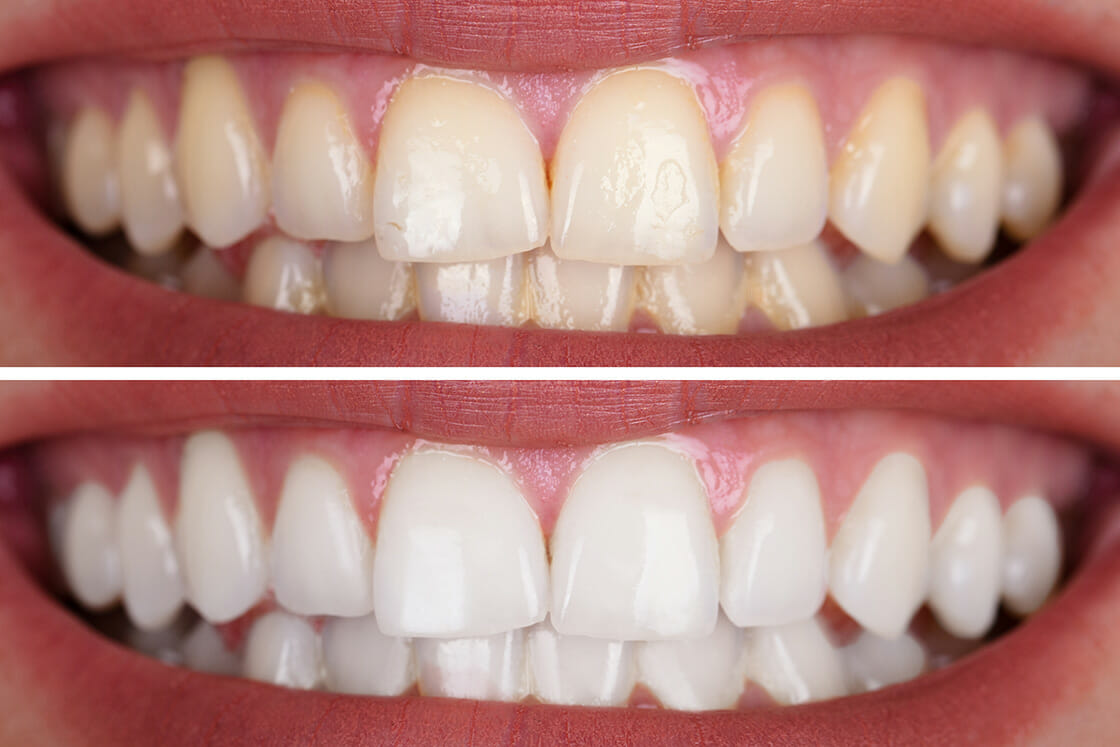 Your smile is one of the first things people notice when meeting you. A bright, white smile portrays confidence and health and can help you connect with the people around you. But if your smile is dark or stained, it can leave you feeling unhappy or lacking confidence. Luckily, whitening treatments are often quick and easy cosmetic dental procedures that can make a dramatic difference in your smile. At Dr. Mays' office, we will work to get your smile to the place that you want it to be, restoring it to a bright and shining state. 
What types of whitening procedures do you provide?
At Dr. Mays' office in Cincinnati, we have both in-office and at-home whitening procedures for your convenience. As for our at-home option, we will create a custom tray for your mouth in which you'll fill with a whitening gel. You can do this at home, at any time that is convenient for you.
We also provide an in-office power bleaching technique that is highly effective. This is called ZOOM! whitening gel, and it uses hydrogen peroxide to help break down stains within the second layer of the tooth, called dentin. ZOOM! uses hydrogen peroxide instead of carbamide peroxide (a less concentrated peroxide used in most teeth-whitening gels) which can penetrate the outer layer of enamel, reaching the dentin. ZOOM! also contains components that help with tooth desensitization after whitening. 
How much does whitening cost?
Ultimately, the cost of teeth whitening is dependent on the method you choose, and how long you need to use this method based on how deep or dark your stains are. At Dr. Mays' office, we will work with you to create a plan that addresses your dental needs and fits into your budget as well. 
How do I care for my teeth after whitening them?
Following whitening procedures, your teeth might feel sensitive, especially to hot or cold temperatures. The whitening gel that we use at Dr. Mays' office, ZOOM!, specifically works to desensitize teeth during the whitening procedure, which will help to alleviate some of the sensitivity. Following whitening, you should avoid foods that cause stains on your teeth, such as tobacco products, dark-colored foods or drinks like coffee or dark sodas, or foods high in sugar content. You should continue to practice daily oral hygiene: brushing and flossing and scheduling a dental hygiene exam with your dentist every six months.
Do you still have questions or are you ready to schedule a teeth whitening appointment? Contact us today!